CLICK HERE TO SCHEDULE YOUR INSPECTION
COUNCIL BLUFFS HOME INSPECTIONS
WE ARE YOUR PREMIER HOME INSPECTORS. STATE LICENSED, ASHI CERTIFIED, AND HIGHLY EXPERIENCED. WITH SO MUCH TO OFFER, WHY CHOOSE ANYONE ELSE? CONTACT US TODAY!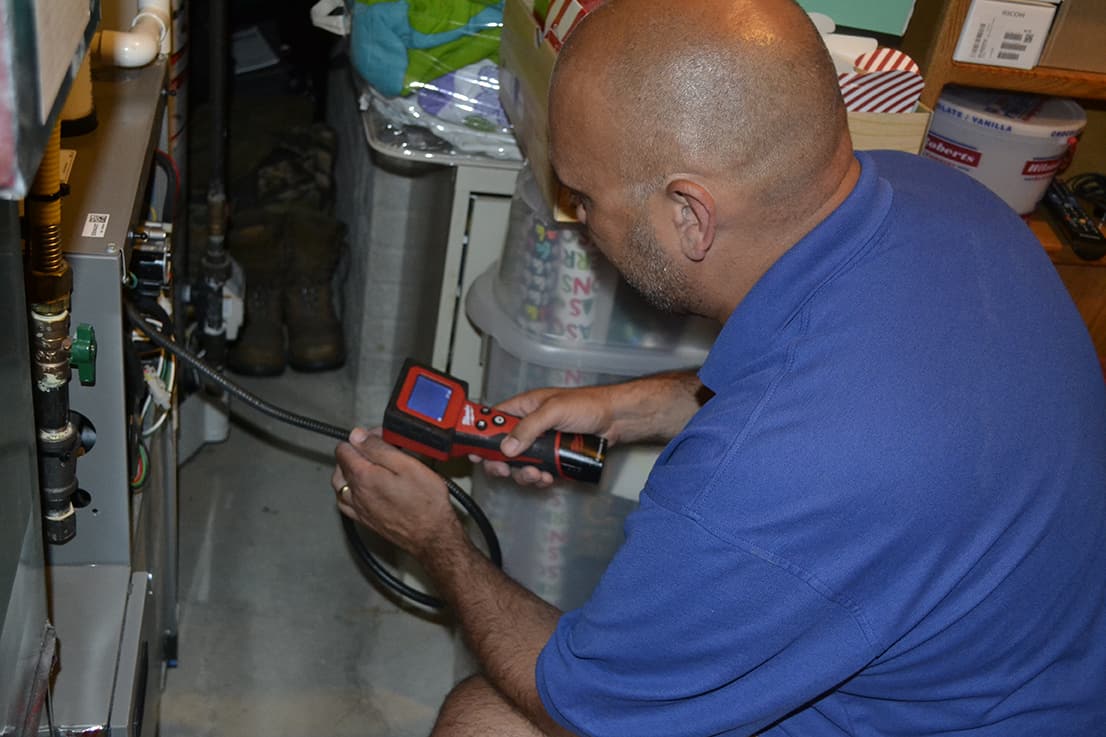 Unlike other inspectors in the area, we are ASHI Certified and offer more than just a simple home inspection. We perform the most thorough and comprehensive home inspections in Council Bluffs, NE. So much goes into a property, which is why we offer so many different services that give you a full picture.
Brent was awesome to work with. He was very polite and professional, did a thorough inspection and took time to explain everything. He even came back a second time to record the improvements we made. Highly recommend.
Calvin Friedli
2022-04-26
Brent was very professional, he took the time to discuss with both of us the issues, as well as the positives on our new home. He explained everything in a way that was easy to understand. He is extremely knowledgeable when it comes to home inspections and the quality of the home he's looking at. Brent is easy to talk to and I would recommend Midlands Home Inspections to anyone looking for a professional company that is able to relay information without causing confusion.
Kirsten Packett
2021-11-21
I have been in 100% satisfied with Midlands Home Inspections. My clients feedback has also been nothing but positives. Always reliable and professional! I highly recommend them for all your home inspection needs.
Very thorough and everything was well explained.
Teri Lynn Tingley
2021-10-18
Brent is very professional and thorough. The attention to detail in the home inspection went above and beyond. The expedience at which the inspection was done and the report received was AMAZNG! We highly recommend Midlands Home Inspections!
Brent was awesome! Showed us through our home inspection step by step, answered every question we had and was super friendly the whole time. Even helped answer questions I had via email weeks later! Highly recommended!
Jonah Hamilton
2021-08-02
Brent was awesome to work with! He got us on the schedule quickly so that we could move forward with our home buying process. Brent was thorough in his inspection and did a great job explaining everything as we did the walk through in our new house. I highly recommend Midland Home Inspections!
Stephen Dolezal
2021-03-02
We've used Midlands Home Inspections several times over the years for different concerns. A recent inspection investigated insulation and water leak issues in our attic. Brent provided clear guidance and ways to address the problem after our appointment. We feel that we can now economically address the real issue and avoid spending on "repairs" that would not help us. We believe that we received great value for Brent's fee. Brent is very professional, helpful and curteous. We feel good about recommending him to anyone needing help understanding home maintenance issues.
OUR PREMIER HOME INSPECTION REPORTS
Our comprehensive inspection reports give you all the details you need to move forward with confidence in your big investment decisions. We use industry-leading inspection software to ensure that our clients get every detail possible about their property in an easy-to-understand format.
HIGH-RESOLUTION IMAGES
We will take images throughout our inspection and integrate them into our document, illustrating the issues that we may find with the property in question, and providing you with a comprehensive overview of its condition.
STEP BY STEP BREAKDOWN
Our reports are easy to digest and understand, and are broken into individual sections, such as Interior, Heating and Air Conditioning, Electrical, Plumbing, Roof, and so on. This makes it easy for you to review our findings.
MOBILE FRIENDLY REPORTS
Our reports can be generated for viewing on both desktop and mobile devices, ensuring that you can always view the results of your inspection, even when you're on the go.
FOLLOW-UP SUPPORT
Once we've delivered your findings, we give you and your agent the chance to review the findings and schedule a follow-up, where we can discuss the report in-depth, provide recommendations, and decide on the next steps.

FOR REAL ESTATE AGENTS
COUNCIL BLUFFS HOME INSPECTIONS
CLEAR COMMUNICATION
We respond to your messages and those of your clients right away, and will communicate clearly throughout the entire inspection process, ensuring that you're always kept up-to-date.
CLIENT FRIENDLY
Our goal is always to make the home inspection process fast, easy, and friction-free. We offer flexible scheduling, affordable rates, and standard home inspection services, as well as additional services. We are a one-stop-shop for all of your client's needs.
COUNCIL BLUFFS HOME INSPECTIONS
Serving Omaha, NE, Papillion, NE, LaVista, NE, Ralston, NE, Bellevue, NE, Elkhorn, NE, Bennington, NE, Gretna, NE, Blair, NE, Fremont, NE, Lincoln, NE, Plattsmouth, NE, and Council Bluffs, IA
Sarah Schneiderwind – Omaha NE
This is invaluable because of all that is to be kept in mind when excitedly looking at your possible future home. We would recommend Brent, and Midlands Home Inspections, to anyone.

Katrina Fosmer – Omaha NE
Brent is very thorough and explains the home inspection in a way that makes you feel confident. If there is something you don't understand in the report, he takes the time to explain it further. He has given solid information to my clients that protect their home for the long term. I highly recommend Brent and Midlands Home Inspections!!

Edward Keener – Papillion, NE
The owner is very knowledgeable and helpful in all aspects of home inspection.  Thorough inspections and detailed reports.  Top-notch inspector.